How To Start A Vacation Rental Business
So, you've heard that the vacation rental industry is booming and are considering getting yourself a piece of the pie. Now the question is, where do you start?
First and foremost you need to ensure you understand the industry and all of the operations you'll be required to facilitate as a vacation rental property manager,
Let's start with the basics.
What is a vacation rental business?
Vacation rentals refer to private properties that are rented out short-term to travelers. They are different from hotels in that they generally offer more facilities (ie kitchens), privacy and access to local culture.
A vacation rental business involves acquiring, maintaining, marketing and renting out these properties to travelers.
How do I start a short-term rental business?
There are two main approaches you can when it comes to building a vacation rental business:
(1) Investing in properties of your own
This path requires significant research into market demand and other factors to determine which locations are ripe for investment and will draw a steady flow of guests. It also entails conducting price comparisons to ensure you're getting a fair quote for the property.
(2) Managing properties on behalf of their owners
This option is less demanding when it comes to start-up costs and may be the way to go – even just initially – if you find yourself lacking the funds necessary to purchase your own units. Still, you will need to put in the work and become extremely well-versed in the operations of vacation rental management if you're going to convince homeowners they should put their keys – and revenue streams – in your hands.
Once you've decided which of these models to adopt, starting a vacation rental business will require nailing down the specifics, like:
Where should I base my short-term rental business?
Here are some things to consider when deciding where to base your business –
Seasonality: If you want a seasonal business that sees slower months during which you can catch your breath and work on business strategy, you can consider remote locations that have more appeal during certain times of the year. If you want a venture that churns a consistent profit all year round, you're going to want to open your doors in an urban location or an evergreen vacation resort that draws guests from January to January.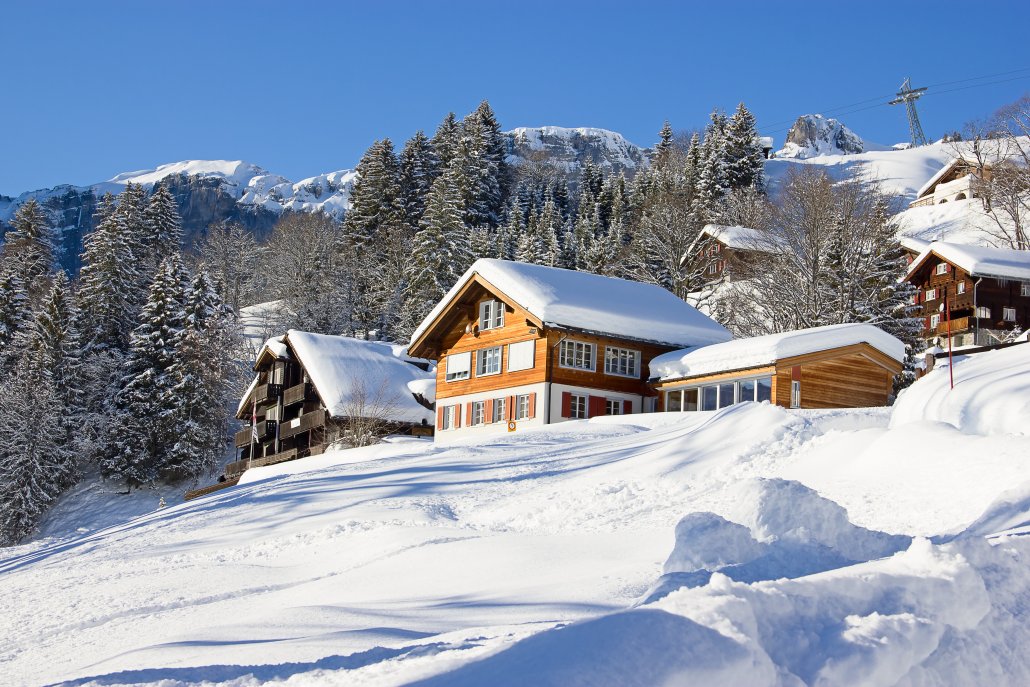 Demand: It is critical to choose a location that draws in lots of travelers. Do your research to ensure you're investing in an area with ample attractions and a flourishing tourist scene.
Supply: At the same time, you'll want to make note of the volume of existing short-term rental options in the area. Although most tourist-heavy locations will be swarming with vacation properties, you can zero on in types of rentals that are less common (like villas or apartments) and try to identify ways to differentiate yourself from the current offering.
How much can vacation rental properties make?
One of the first questions those considering getting into this business ask is "Are vacation rentals profitable?" or "How much can a vacation rental make?"
The vacation rental business is most certainly profitable, with the industry yielding over $80 million in revenue in 2019 alone. This places the average revenue per user at upwards of $100,000, which can, of course, fluctuate based on the quality of the property, the level of service provided and the efficiency and effectiveness of internal operations.
No matter what kind of property you're marketing, one of the key strategies for maximizing your profit is implementing a dynamic pricing model that reflects dips and rises in demand. This way, your prices will not discourage bookings during low seasons or periods and will invite the most revenue possible when people are most willing to pay.
Do I need to hire staff for my property management company?
A massive decision you'll need to make is whether or not to outsource operations or hire in-house for tasks like cleaning and maintenance. You may also find you'd like assistance with managerial responsibilities and will therefore need to take time to assemble a committed and capable team. Of course, solo vacation rental managers can do very well for themselves as long as they have the right tools to aid them, which brings us to our next step.
What software is available for vacation rental management?
The rising expectations of guests coupled with the increasingly complex operations of vacation rental property management makes implementing technological solutions into your business model a must.
Before you open for business, you'll want to settle on a reliable software that can help you both facilitate efficient operations, like balancing listings on multiple booking platforms and managing your staff, and deliver quality service and experiences to your guests through automated messages, home automation, custom guidebooks and more.
What's next?
Once you've got all of the above settled, it's time to make your pitch to homeowners with properties in the areas you've chosen (unless you'll be managing your own properties). With a strong tech solution in your corner, you'll be able to show prospective clients that you mean business and have what it takes to help them cash in on their properties.
Opportunity Awaits
With a portfolio under your wing, the next step is listing your property on all the relevant channels and diving headfirst into the marketing game.
Like any new venture, starting a vacation rental business is no simple endeavor. With the market only climbing in revenue, however, you'll likely find the reward is well-worth the effort, as long as you take the time to do it right!