Updated on December 1, 2022
Are you the Airbnb property manager who is simply providing a roof over your guests' heads? Or are you the Airbnb property manager that does your utmost to create a unique and memorable guest experience? The latter are the PMs that will receive raving 5-star reviews which will ultimately attract more bookings and lead to more revenue.
With more and more short-term rentals popping up every day, the competition is fierce, so special experiences, thrilled guests, and 5-star reviews are the necessary ingredients for distinguishing your listings and booking more reservations.
Providing the best stay for your Airbnb guests means knowing their expectations and preferences, including amenities, household items, and additional small touches. When you go beyond providing the bare essentials and set out to impress your guests, they will likely choose your property over a hotel any day…and return to your vacation rental again and again. This is what creates the buzz you are looking for.

Below is an example of the type of research you can do to create a list for stocking your rental that meets (and exceeds) your guests' expectations. This screenshot is from a Reddit thread entitled Items/amenities you'd like to see in an Airbnb. You can see that a contributor suggests that hosts pack a bag and actually spend a night in their rental to put themselves in the shoes of their guests.
"With that said, I think every host should stay in their property, even if you live next door. Pack your carry on and pretend. What do you find yourself in need or What would be a good addition. In most cases you will find that you can add a significant amount of amenities for a small annual expenditure. Whatever you choose to add, make it clear to guests what to expect and be certain you can effectively "reproduce" the experience for each and every guest. Under promise and over deliver."

Source: r/AirBnB
To save you time, we have done a lot of research and compiled a comprehensive Airbnb host checklist, so keep reading! Of course, each host should adapt this to the specifics of their individual rental and typical guests.
5-Star Airbnb Host Essentials
This list includes the must-have things you need for an Airbnb including basic essentials, furniture, and appliances as well as those extras that earn special recognition and loyalty from guests. Knowing what items are essential for you to supply for your guests is a little like marketing – you want to start by envisioning your audience – or the type of guests you typically book. Any host can mirror the maids' carts and linen closets you tend to see in hotels. Yet, unlike a hotel, there's always room for you to create a 5-star Airbnb experience, but that power lies beyond mini-shampoos (and we are about to show you how to do just that!).
This isn't just your basic checklist of Airbnb essentials. This is the list you need to stand out and create an unforgettable experience for your short-term rental guests.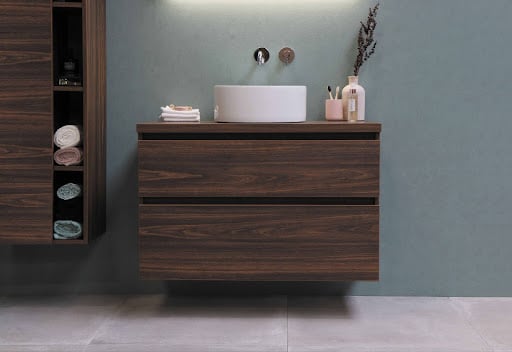 Airbnb Bathroom Furnishing Checklist
The bathroom is one of the most basic, yet most important, rooms of the vacation rental. Much of your guests' overall impression of your rental will be based on the cleanliness and amenities they encounter here. Most guests will depend on having the basics provided, which include:
Shampoo
Conditioner
Body wash/shower soap
Hand soap
Bath towels
Hand towels
Mirror
Towel hangers/hooks
Now if you want to step it up a notch, here are additional items that will set you apart and save your guests from having to pack additional items that take up space or may leak in their luggage. Many of these items are commonly found in hotels, so including them gives you a big advantage (especially as the lines between hotels and short-term rentals appear to be merging).
Recommended Bathroom Items:
Body lotion
Magnifier makeup mirror
Feminine products
Hair dryer (will also solve issues of voltage and plug adapters for international travelers)
Shower rack for toiletries
Disposable toothbrush (a commonly forgotten item)
Toothpaste
Disposable razors
Air freshener/potpourri
Cotton swabs/q-tips
Beach towels (if relevant)
Now if you want to go the extra distance to impress and pamper your guests here are a few luxury items that are sure to impress.
Bathroom Items for Pro Hosts:
Towel warmer
Bathroom heater/fan
Slippers
Spa quality toiletries
Rainshower/massage shower head
Washing machine
Dryer/drying rack
Clothing iron
High-quality towels
Airbnb Bedroom Essentials
The centerpiece of almost any luxury hotel room is, of course, the bed – fluffy pillows, clean, soft sheets, a luscious comforter and a mattress you melt into, all presented neatly in a stylish, yet welcoming bedding decor. On the other hand, a terrible mattress, lumpy pillows, or itchy bedding can lead to a poor night's sleep which is sure to ruin a guest's stay, no matter how perfect the rest of the experience may be. The investment in clean and quality beds and bedding is sure to pay off with happy guests.
Beyond the bed, creating a comfortable and relaxing bedroom atmosphere and providing standard bedroom necessities are musts. Here are the basic and upgraded items you need for your Airbnb bedroom to be the bedroom of your guests' dreams:
Airbnb Bedroom Essentials List:
Bed linens and pillows (2 per person)
Air conditioner, heater, and/or fan
Dresser, closet and/or shelves
Hangers (shirts and pants/skirts)
Shades for privacy and for blocking morning light
Waterproof mattress covers
Bedside table
Upgrade Your Airbnb Bedroom:
Convenient electrical outlets for phone charging
TV (with streaming services like Netflix or Apple TV)
Phone charging station
Artwork/decor
Extra linens, blankets, and pillows
Reading lamp
Alarm clock
Tissues
Bench or chair
Full-length mirror
Candles
High-quality bedding
Kitchen Checklist for Airbnb
One reason vacationers may opt for an Airbnb rental over a hotel is to have the option to make their own meals. Whether this is due to dietary restrictions, to save money or any of a host of other reasons, a stocked kitchen can be a big draw for a vacation rental property. This is another area where you can simply provide the basics (which is a great start) or you can really impress by supplying guests with some much-appreciated treats.
By way of example, check out this review left by a very happy guest after a host went above and beyond in stocking their Airbnb kitchen:
Hospitality at its best!
This host has literally thought of everything a guest might need! I was shocked when I opened the fridge and found it generously stocked with a loaf of bread, deli meats and cheeses, milk, and fruits and vegetables, in addition to a pantry full of dried goods and cereals. They also prepared an authentic home-cooked meal waiting for us on arrival and left us a jar of homemade jam made from fruits in their garden. They went above and beyond to make us feel not only at home, but truly pampered. This is hospitality at its' best – way better service than I could ever get in a hotel. 10 stars to Jaques & Mary. We will be back!
This is the kind of accommodation that creates raving fans and return guests. While it may not be possible for every host to go to this extent in stocking their Airbnb and pampering guests, every little extra touch has an impact on your guests' experience.
Essential Airbnb Kitchen List
Coffee and tea essentials
Electric water kettle
Sharp, quality knives
Oven/toaster/stove
Oven mitts, trivets, and kitchen towels
Quality pots and pans of various sizes
Mixing bowls
Strainer
Cooking utensils
Silverware
Cups, mugs and dishes
Serving dishes
Measuring cups and spoons
Refrigerator and freezer
Drying rack, sponges, soap
Trash can and garbage bags
Basic cleaning supplies (broom, dust pan, all-purpose cleaner, dish soap, sponges etc.)
Airbnb Kitchen Upgrade
Wine glasses
Microwave
Salt, pepper, and basic spices
Olive oil, vinegar
Paper towels and napkins
Tupperware to store food
Dishwasher
Coffee maker
Eating area and chairs
Wine opener
Wow Your Guests
Welcome food basket
Bottle of wine
Basic groceries
Garbage disposal
Fun decor
Home-cooked or prepared foods
How to Set Up Your Airbnb Common Areas
The common areas of a short-term rental have tremendous potential because this is another key element that sets them apart both from other Airbnbs and from other types of accommodations such as hotels.
How you furnish and stock the common areas of your rental largely depends on the type of guests you attract. If your guests tend to be digital nomads on a workcation, having a space for them to work properly is a must. Guests looking for a vacation location to gather and spend time with friends or family will often select an Airbnb based on the common areas, both indoor and outdoor, and how those will shape their experience. Knowing the ages and family status of the guests you tend to host is key information in providing what they are looking for to book and enjoy your property.
Airbnb Living Room Essentials
Couch, chairs
Coffee table or end tables
Wifi
Television
Air conditioner/fan/heater
Short-term Rental Living Area Upgrades
Blankets
Area rug
Desk/workstation
Games, books, magazines
Children's toys
Recliner
TV Streaming Networks (Netflix, Hulu, Amazon, Disney+ etc.)
Plants, art, local decor
Pens, and paper
Full-length mirror
Create Something Special
Complimentary deck of cards or local craft
Arcade-type games (pool, air hockey, foosball, etc.)
Home theater
Fun seating options (bean bags, swings, rockers, etc.)
Unique features for kids such as nooks, reading spaces, or cool beds
Accessible features for seniors (grab bars, no slip surfaces, user-friendly technology)
A Little Something Extra – Upgrade Checkin/out with Keyless Entry
Besides the amenities that fill the physical spaces in your rental, there are a number of other conveniences you can add to enhance your guests' experience. One of these which is sure to impress your guests is a keyless entry system.
Installing a keyless entry system gives your guests the freedom of being able to come and go at their convenience without having to set a time to meet for a key exchange or having to be concerned about keeping track of a key. While the guest will definitely appreciate this use of technology to enhance their experience, it will undoubtedly make your life much easier as well. It's a win-win!
Smart locks are a great example that allows you to replace the traditional lock and key entrances with a slick and convenient electronic keyless entry system. Hosts can grant guest access by sending a digital keycode to their phone, which allows them access for a specific period of time. If you are interested in learning more about smart lock systems, check out this deep dive into the best smart locks for Airbnb.
Better Safe Than Sorry
Some important but often overlooked Airbnb essentials to supply in your rental are safety and first aid items. In addition to a functioning smoke detector and a fire extinguisher it's a good idea to stock some basic first aid supplies in the event a guest has an injury.
Emergency numbers provided in an accessible location
Bandaids of various shapes and sizes
Tweezers
Sterile gauze pads
Medical tape
Antibiotic ointment
Aspirin/Tylenol
Thermometer
Alcohol
Ice packs
A Note About Cleanliness & Staff Shortages
Despite all of the efforts made to provide the essentials and bonus amenities your guests would want and expect, there is one quick way you can be sure to sabotage a 5-star review and that is by failing to keep your property clean. Particular attention should be paid to bathrooms, kitchens, floors, surfaces, and linens. Here, some Airbnb super hosts share tips on how they keep their listings clean and what areas they focus on in their rentals.
PMs with many properties are dependent on a reliable staff to maintain cleanliness and order in their rentals, however recently, finding such staff has become a challenge. Staff shortages in service providers can lead to complications, delays, and disgruntled guests so it's important to stay on top of this important topic of cleaning staff shortages and have systems in place in case of a cleaning emergency.
At the end of the day, our goal is for your Airbnb to succeed. You can use this Airbnb host checklist as a go-to reminder or a source of inspiration. Yet the ultimate factor to keep in mind is that it is YOUR, unique Airbnb. This checklist, plus imagining yourself in your particular guests' shoes is what will ultimately set you up for success.