Let's Talk About Your Business
Fill in the form and we'll contact you to schedule a live product demo where you'll learn more about pricing packages as well as Guesty's most powerful and valuable features, including our 24/7 Guest Communication Services.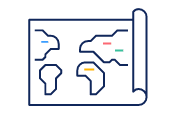 Available worldwide
With offices around the world and a platform that currently supports 15+ languages, Guesty is truly an international software solution.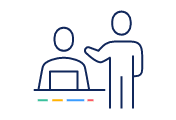 Personalized training
A robust property management software needs a robust onboarding program and with Guesty, that's exactly what you get. Our Product Experts will take you from signup to setup to success.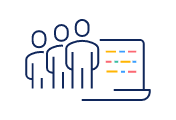 The biggest R&D team in the industry
Guesty has more developers than any other property management software on the market, because we are committed to releasing new features and expanding our product to be the ultimate partner for your business.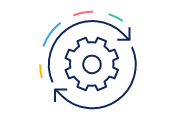 Seamless synchronization
Our ever-expanding Marketplace connects users to the best in the business, with third-party vendors that share our same goal: making the lives of property managers easier.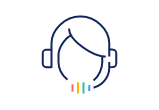 Customer success management
With open lines of communication and a personal approach, our Customer Success Managers ensure qualified users get the most out of Guesty and position their businesses for growth.
FAQs
What are Guesty's most popular features?
According to feedback from our users, Guesty's most valuable features are our Channel Manager, which allows users to manage all of their listings across all of their channels from one dashboard, our Unified Inbox, which centralizes all of their communication with guests and our Automation Tools, which automate many of the repetitive operations of property managers. All of these tools are included in the overall price for our services.
What distinguishes Guesty from other property management software solutions?
Guesty is different from other property management software solutions because we are end-to-end, offering a wide range of features that address all aspects of short-term property management. While other platforms focus on select needs of property managers, Guesty is a fully-integrated solution that facilitates everything from listing your properties on OTAs to reviewing your guests once they've checked out. Our Marketplace features a diverse array of third-party management tools that can be seamlessly synced with Guesty, making Guesty the only place our users need to go to carry out all of their operations.
How many direct integrations does Guesty have with Online Travel Agencies?
We currently integrate directly with 6 online booking platforms, including Airbnb, Booking.com, Agoda, TripAdvisor, HomeAway and Misterb&b, though it is possible to sync your Guesty account with additional channels via Rentals United. 
What third-party solutions are integrated with Guesty?
There is a large and diverse collection of third-party tools with which Guesty directly integrates and we are constantly expanding our Marketplace to include new and exciting vendors. Among our integrations are dynamic pricing tools, keyless entry solutions, home automation systems, guest experience tools, payment processors, business data providers, housekeeping and maintenance platforms and so much more.
In which regions is Guesty available?
Guesty is a cloud-based platform and available to property managers worldwide. We have clients on every continent, with offices in Israel, Spain, Portugal, Italy, the UK, the US and more. Our software is available in 15+ languages, including English, French, Spanish, Italian, Portuguese, German, Polish, Russian, Hungarian, Japanese, Czech, Chinese Simplified, Slovak, Croatian, Dutch, Greek and Danish. 
Does Guesty have a mobile app?
Guesty is one of the only property management software solutions with a native mobile app, which means our users don't have to log into our dashboard from a web-browser and struggle to use a product that was built for a desktop. The mobile app features our Unified Inbox, Multi-Calendar and Task Management tools, all of which enable our users to manage their business on-the-go.
Does Guesty provide customer support?
Guesty has an entire team dedicated to providing technical support to our users whenever challenges arise. We work with our users to resolve issues quickly and efficiently and reach out to third-party partners on their behalf whenever necessary.