Around-the-clock service
From the moment an initial inquiry hits your inbox, our Guest Communication Services team have got you covered, providing prompt responses to help improve your conversion rates and guest stays.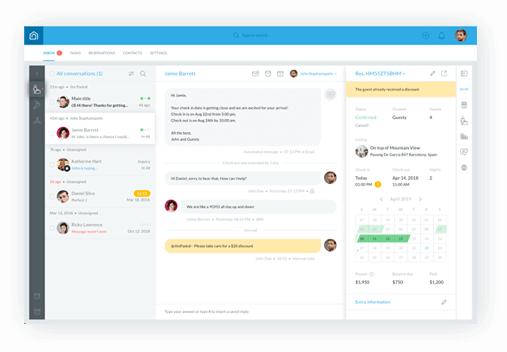 Prioritized communication
Guesty's advanced technology sorts incoming messages according to urgency, so we can respond to the most important inquiries first.
Customized sign-off
Our experts can sign-off on all correspondence however you choose, be it as your personal staff, your partner, or even you.
Multi-calendar maintenance
The Guesty Communication team can adjust bookings based on availability, price and location in order to meet special requests and satisfy as many guests as possible.
Monitoring of reviews
Your reviews will be previewed and prioritized so that only the most urgent will be escalated to your attention.
Having this service has set us apart from other vacation rentals and allows us to be world class. Our guests love the interactions, their timely responses and their willingness to help before, during, and after their stay.
Phillip Warrick
Epic Property Pros
Ready to let Guesty transform your business?