The tools you need to manage rentals quickly & easily
Channel Manager
Sync availability and rates between Airbnb, Booking.com, and multiple other channels in real time to centralize everything you oversee into one place.
Avoid double bookings
Manage all conversations in one inbox
Adjust listings across all your connected channels from one dashboard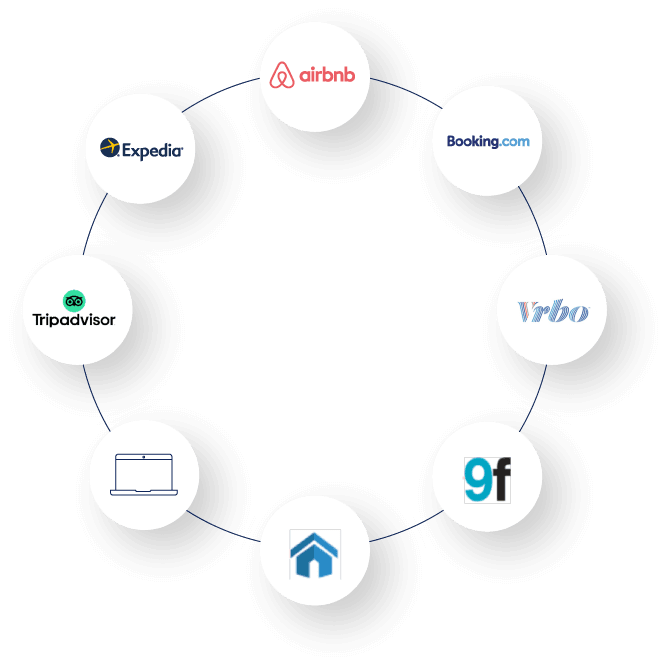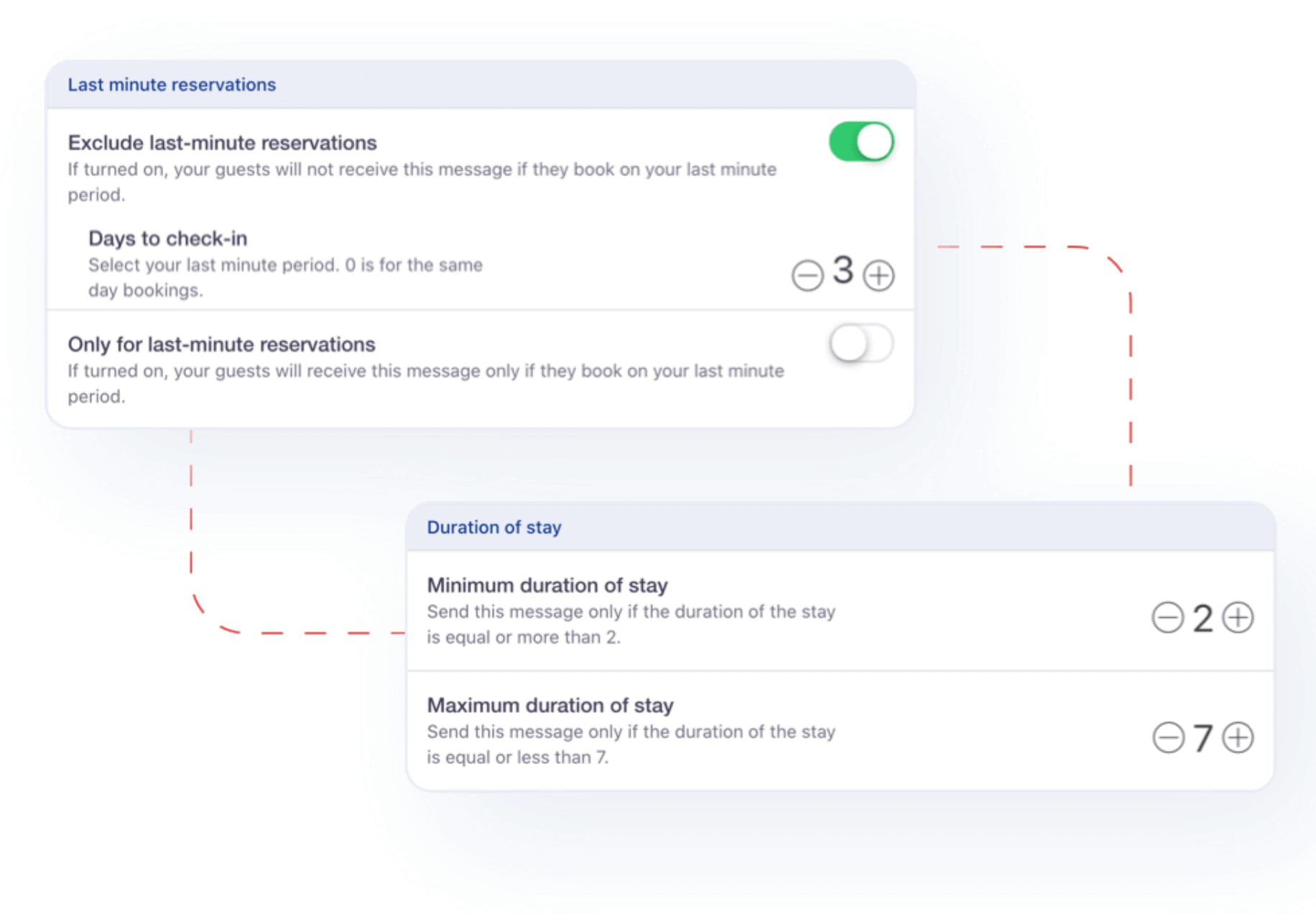 Automated Messaging
Improve response time and save 40 hours a week by scheduling automated messages to be sent through each booking channel.
Handle all your different communication needs
Collect important details from guests before they arrive
Send different messages to each channel
Mobile App
Our platform is fully optimized for mobile, giving you 24/7 access to manage every aspect of your business right from your iOS or Android smartphone.
Complete access to all Your Porter's features – no mobile limitations
Manage all conversations in one inbox
Easily track your team's tasks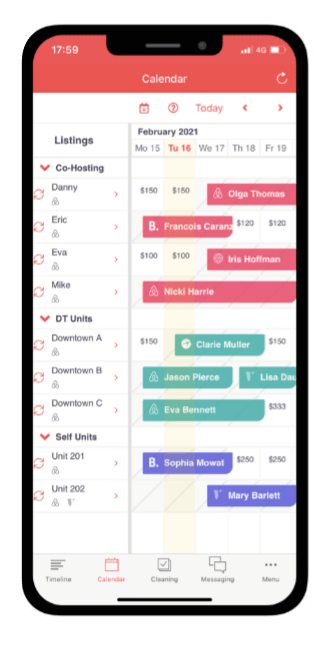 See More Features

Unified Inbox
Manage your guest communication for each channel from a single inbox.

Multi-Calendar
All your reservations on a single calendar. Adjust your rates and availability across multiple platforms.

Teammate Management
Share your up-to-date calendar with 3rd parties like cleaning teams, homeowners or coworkers.

Income Reporting
Share your income details with your homeowners and calculate monthly commission.

Airbnb Ranking Booster
Soar to the top of Airbnb's search results with advanced SEO tools.

Smart Pricing Integration
Push the smart rates to multiple channels with a markup you set.

Payment Processing
Automate the credit card payments for Booking.com guests and direct booking reservations.

Deposit Management
Automate your security deposit process. Authorize and release the deposits according to your rules.

Guest Arrival Form
Collect necessary information before your guest's check-in like passport details, arrival time or guest list.

Task Automation
Schedule tasks for your teammates and automatically notify them.

Auto Inquiry Response
Respond to the inquiries quickly and preapprove them automatically.

Guest Language Detection
Automated messages will be sent in your guest's language.

Auto Review
Automate your review process and never write a review for your guests manually.

Custom Tags
Include information such as WiFi codes or entry instructions in unique message templates for each of your listings.
Weekly Ranking Reports
Monitor your listing's performance among your competitors in Airbnb search results.
Get started now with a 14 day free trial.
No credit card, setup fee, or commitment required.
Our Plans
Supported Channels
Automated Messages
Cleaning Management
Customer Support
Airbnb Ranking Report
Airbnb Ranking Booster
Financial Reports
Auto Review
Auto Inquiry Response
Website Builder
Vrbo Channel Manager
Booking.com
Channel Manager
Unified Inbox
Smart Pricing Integration
Security Deposit

14 Day Free Trial
All iCal supported channels
All iCal supported channels
Email, SMS
24/7 Support

Expanding Host
All iCal supported channels
Platform Message, Email, SMS
Email
Weekdays

Pro-Host
All iCal supported channels
Platform Message, Email, SMS
Email, SMS
24/7 Support
* Minimum package covers first 2 listings.
** Automated text messages are subject to Fair Usage Policy.
Your Porter App is the best. It is super easy to use. The whole interface of the app is very human-centric. They know exactly our needs and create the best and easiest solutions for us. If you get stressed about managing many listings, I can recommend this app.
Your Porter App is a great tool to manage everyday work! Having all the information stored in one place is such a time saver. Moreover, the synchronization of calendars in real-time is beyond great! Lastly, the support team is always there to help. Everything is simple, clear, and functional.
Alicja P.
Facebook Reviews
This is the best money I've ever spent on automation. Before Your Porter App, keeping my guests happy, and my Airbnb rating high, was ruining my personal and professional life. This app made guest communication effortless. I wouldn't run a rental property without it.
Shannon P.
Capterra Reviews